Android Security Symposium 2017
What's NNNNNNew in Android Security?
About the speaker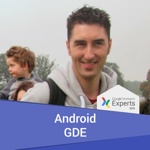 Scott Alexander-Bown
Freelance Android developer
,
Bristol, UK
Scott is a consultant Android developer and Google Developer Expert for Android who is passionate about mobile app security. He is co-author of "The Android Security Cookbook", speaks at various conferences on the subject and has released several security related open source libraries.
In 2011, Scott founded and continues to co-run SWmobile meetup group based in Bristol/Bath (UK). Mobile professionals can meet and share knowledge at the monthly tech talk/social events.
To relax and bug out from the screen Scott enjoys spending time with his wife and children, running, Mexican food, craft beer and science fiction.
Abstract
Android N brings a plethora of security enhancements to the platform and the SDK.
Including Network Layer Security, Hardware-backed Keystore verification, APK Signing v2,
Scoped Directory Access and Direct Boot. Come to this talk to get a concise update on
the new features, practical tips and examples of how to implement in your app today!
(if your minSDK isn't 24)
Slides
Video